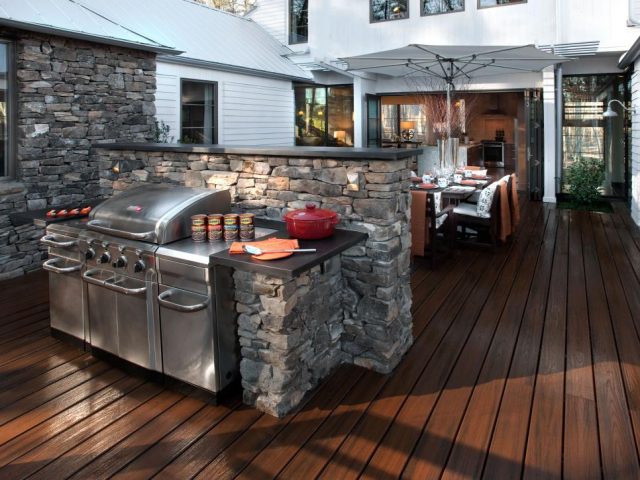 Ah, spring. The sun is shining, the birds are chirping, and the outdoors is calling your name. What a better season than spring to enjoy the open air and get outside with family and friends.
As Canadians, most of us know and have experienced those long and gloomy, bitter winters, so it is important to take advantage of the sunshine while it is here. Whether it is going on a hike with your partner, heading to the local, neighbourhood park to spend some quality time with your kids, or simply enjoying some nice, quiet moments of tranquility and solitude in your backyard, now is the perfect time to soak up that sunshine before it is gone once again.
"For me, springtime is all about looking for fun ways to get active and finding those excuses to get outdoors again," says Backyard Living Expo Show Manager Sylvia Franklin. "It's the perfect time to try something new as a family or pick up an outdoor hobby that everyone can enjoy."
To get you and your family up and out of the house, the Backyard Living Expo has rounded up a list of fantastic activities to get you motivated to hit the outdoors again, and make the most out of the sunny season:
Get into Gardening: Whether you are an avid green thumber, or gardening is something you're looking to learn more about this season, it is the ideal activity to take up as a family or get your children involved with. Teach your kids all about planting their very own vegetable garden, or take some time together to discover all the beautiful flowers that are in season. Spend a day planting and designing an exquisite outdoor oasis for your backyard!
Enjoy a family meal…outdoors: Spice things up with your dinner routine this vernal season. There is nothing like enjoying a few drinks and delicious food outdoors, in the company of good friends. But rather than merely enjoying your meal in the great outdoors, why not move it all outside and cook your entire supper in the fresh air, as well? Outdoor Pizza Ovens gives you the opportunity to do just that with their selection of gourmet wood fired pizza ovens, meant for – you guessed it – the outdoors! This means you can be serving and cooking up a storm of delicious oven-baked pizzas right from the comfort of your own backyard.
Explore local parks and trails: Although the Greater Toronto Area is mostly known for being the urban, metropolitan, hustle-and-bustle region that it is, it doesn't mean that we don't have our share of gorgeous greenery and outdoor oases as well. Some top spots to check out this season for enjoying some recreational trekking and other outdoor activities include Crothers Woods, Tommy Thompson Park, or High Park featuring hiking trails, greenhouses and even a zoo!
Cool off with a D-I-Y slip 'n slide: After a fun-filled day outdoors, nothing better to cool you off than slapping together your very own slip 'n slide! Sure to make you the most popular house on the block, a slip 'n slide is surprisingly easy to make, and not to mention, outrageously fun! All you need is a long sheet of thick plastic or tarp, water, and dish soap or baby oil (if you don't mind getting a little greasy). After laying out the long sheet, and staking it down into the ground, use a hose to add water then soap, slap on a pair of swimming trunks and you're set to slide! It is the perfect remedy for cooling down and escaping the heat if you need a little break.
"After a long winter season holed up in our homes, it is certainly time for Canadians to emerge from hibernation and start loving the outdoors again," adds Franklin. "Winter will be back before we know it, so let's enjoy it while it lasts."
For even more inspiring ideas on different ways to spend more time outdoors this season, be sure to pop into the Backyard Living Expo coming to the International Centre in Mississauga, April 21-23. For tickets, visit www.thebackyardlivingexpo.com. Be sure to 'Like' them on Facebook and follow @BackyardExpo on Twitter for all the latest updates.
About Backyard Living Expo
Backyard Living Expo is the ultimate and only backyard event of its kind in the GTA. Launching this year, the consumer show will exhibit quality products and services to best serve outdoor living spaces – the perfect spot to shop, taste and explore everything backyard living this spring. The Backyard Living Expo will take place at The International Centre in Mississauga from April 21-23, 2017.